The puppies have been born on August 9th, 2015!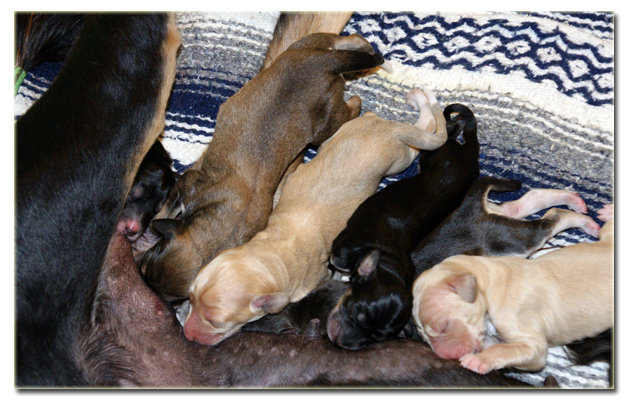 JJ and Ryder's puppies are pictured above as newborns. They should grow up to be Salukis of correct moderation, sound movement, excellent temperament and they have come in an array of color! There are two boys, a tri and a grizzle.
The girls are cream, gold, sabled fawn and tri.
Click HERE to see the pedigree for these puppies.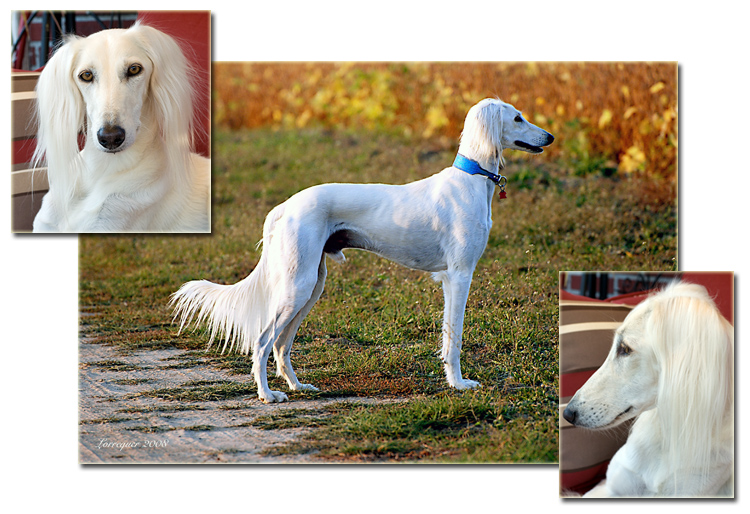 I am very pleased to announce that my GCh. Sadik Akhtar Piece of My Heart, JC (pictured below) has whelped her litter of six sired by Lin Hawkyard's gorgeous MSBIS Am Can Ch. Lorrequer Kharyder (above). Ryder won Reserve in Futurity at the SCOA National in 2008, judged by myself. This was the first time I saw him and took notice! In 2009 at the Huron Valley Saluki Club Specialty, Ryder was WD/BOW and Best of Breed for a five point major under breeder judge Diane Divin (Awn Salukis). In 2010 at the Empire Saluki Club Specialty, he was again WD/BOW and Best of Breed under Australian judge Erin Brown, which completed his American Championship. In June of the same year, first time out as a special at the SCOA National Specialty, breeder judge Louis Gruenheid (Arab Bahari) awarded him an Award of Merit in an entry of over 400 Salukis. The following year he earned another AOM at the SCOA National under Stephen Wailes (Lamaan Salukis) of Australia.
Recently he won Select Dog from the Veteran Dog class at the SCOA National in June 2014 under breeder
judge Starr White (Windstorm Salukis) and was AOM and Best Veteran in show under
breeder judge Nancy Leising at the Saluki Club of Canada Eastern Regional.
JJ has numerous specialty wins including Best Opposite Sex at the April 2013 San Angeles Saluki Club Specialty under William Potter II and recently won Best of Opposite Sex at the SALSA Specialty in Arizona in February 2014
under Australian judge Tony Kyman.