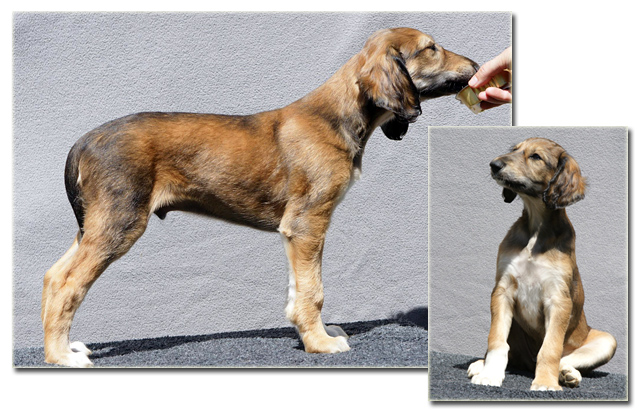 Lakota Sadik Al Djiibaajah is the boy I chose from Sabine Horn's L Litter as my stud fee puppy. I cannot be more pleased with Lakota! He flew from Germany to Chicago and stayed a few days with good friend, Jaqi TerHaar. Then, Jaqi brought him to the SCOA National Specialty where I picked him up and drove all the way home to California. Lakota handled it
all like a seasoned pro. So easy! He is truly special!
Click HERE to see Lakota's pedigree.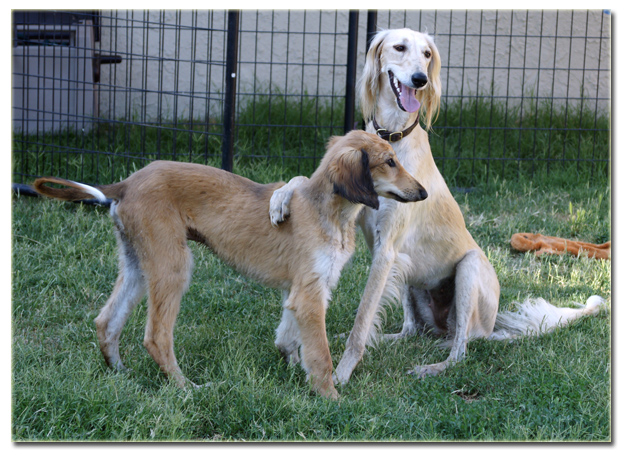 As a puppy, Lakota integrated well with his new family. Kabria couldn't have be happier with her new "little brother" and the two spent hours playing and splashing in the pool during the hot summer months. Lakota went out to the desert to learn all about jack rabbits with all the big dogs and found his true passion, the pursuit of hares!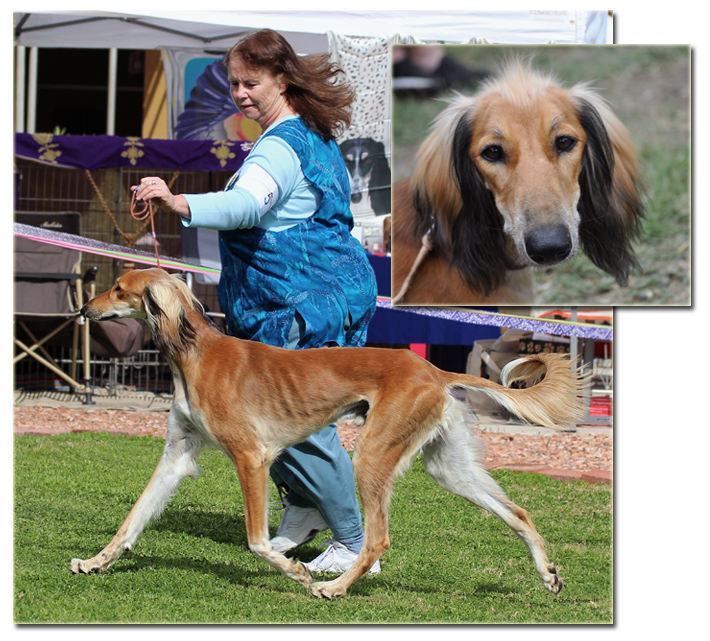 As a youngster, Lakota went to his first shows and won a three point major at the Kennel Club of Palm Springs show. In the head study above, he is six months old, sporting his puppy mohawk (lol!). The movement photo is from the Arizona specialty weekend and shows his balance and ease of stride. He won Reserve Winners Dog to a major under
breeder judge Tina Turley that day still under a year of age!
(Movement photo by Christy Moore, head study by Kathy Jones)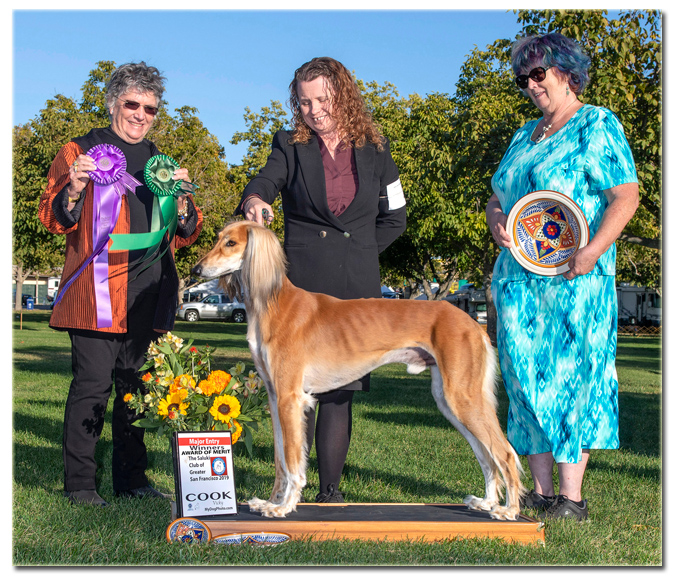 Lakota is pictured above winning another major at the Saluki Club of Greater San Francisco specialty show in October 2019 under breeder judge Erin Brown (Quanmarra Salukis - Aust). He also was Winners Dog for a major at the Sir Francis Drake Kennel Club show in September.
(Photo by Cook Phodography)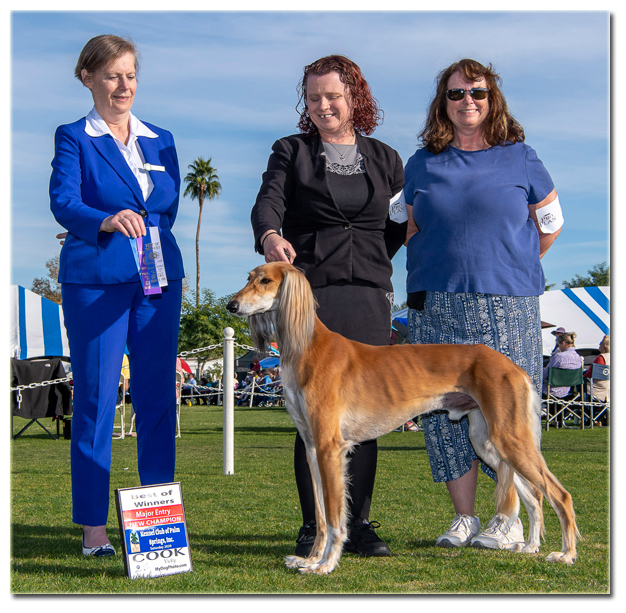 At the Kennel Club of Palm Springs show in January of 2020, Lakota completed his Championship right where he started! Under judge Barbara Smith, a sighthound specialist from Sweden, he won yet another major going Winners Dog and Best of Winners. A fine finish for the boy who was lovingly handled by Sarah James to his title. His first time out as a special, he won Select Dog for his first Grand Champion major at the Central Arizona Saluki Association's specialty in January of 2020 under breeder judge Joe Minor (Arabesque)!
(Photo by Cook Phodography)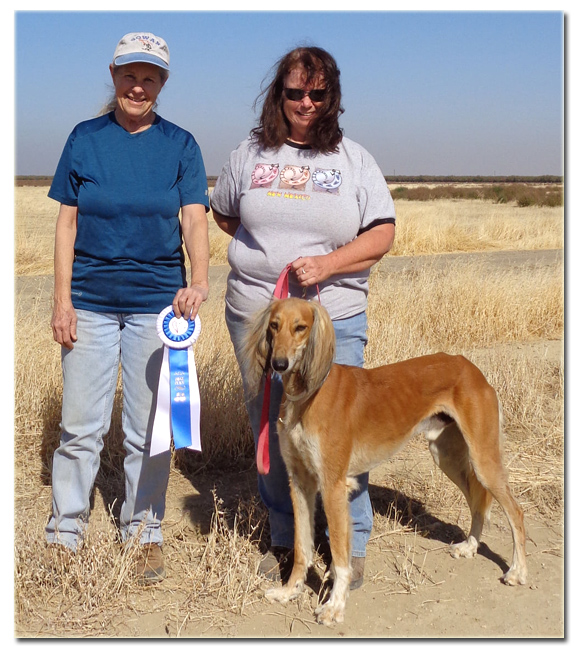 Lakota enjoyed a very good novice season in the open field. He is pictured at his very first hunt with judge Karen Zydner tying for the win in his field of the American Saluki Association's Ishtan Cup hunt! he placed in two more hunts and qualified for the Grand Course where he tied for third in the breed hunt and went on to place fourth overall in the mixed giving him a season total of 75 points, his required placements and take credits!
(Photo by Lesley Brabyn)