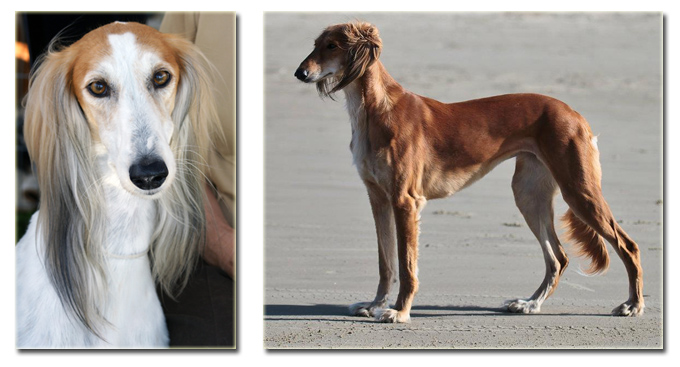 Sabine Horn's Al Djiibaajah litter was whelped on the 18th of March, 2017. They are sired by my MSBIS GCh. Sadik Seca Wind JC out of Djamila zaa'Zadeh Al Djiibaajah (Zaza). The litter was born in Germany via frozen semen implant
and five healthy, vigorous puppies resulted.
Click HERE to see their pedigree.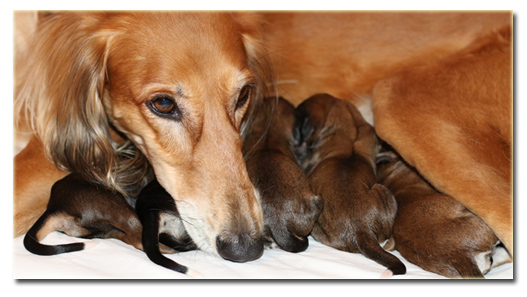 Zaza with her newborns. She was an excellent mother and whelped her litter with ease.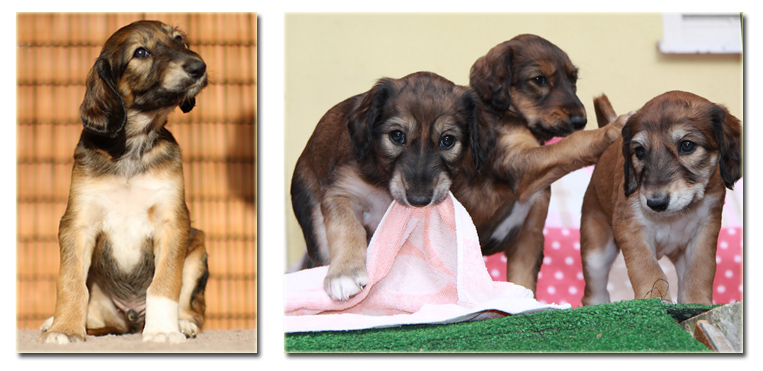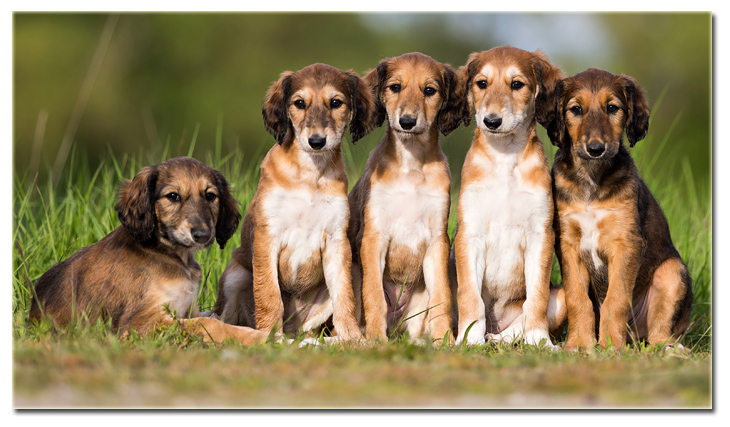 The puppies, two girls and three boys, are pictured above at 5 weeks of age and below at 7 weeks of age. They are very uniform and both Sabine and I could not be happier with them. Pictured below, from left to right are: Lakota Sadik Al Djiibaajah (Lakota, male), Larabee Azadi Al Djiibaajah (Azadi, female), La'Tonya Al Djiibaajah (Tonya, female), Lavi Zimrey Al Djiibaajah (Zimriy, male) and Larache Faruq Al Djiibaajah (Faruq, male).
(Bottom photo of pups by Anna Auerbach Fotography)
(Stay tuned for updates and photos of the pups as they grow!)