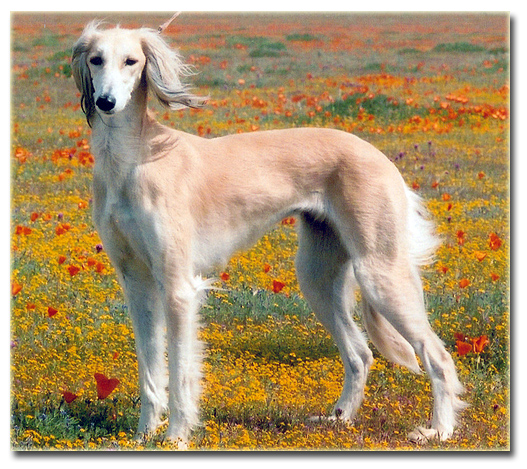 Mirage came to me as a puppy from her breeder, Lin Hawkyard (Lorrequer Salukis) and has been a cherished member of my household since. She finished easily with four majors, with the last at the San Angeles Saluki Club supported entry at Lompoc, CA. She is pictured here at four years of age out in the Antelope Valley CA desert during a wonderful poppy and wildflower season.
Click HERE to see Mirage's pedigree.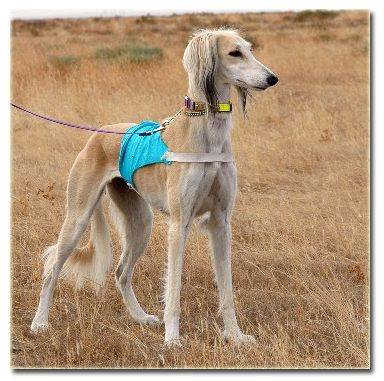 Mirage is the dam of my Wind Litter and also of Lesley and John Brabyn's latest Timaru litter sired by Ch. Jazirat Khatif.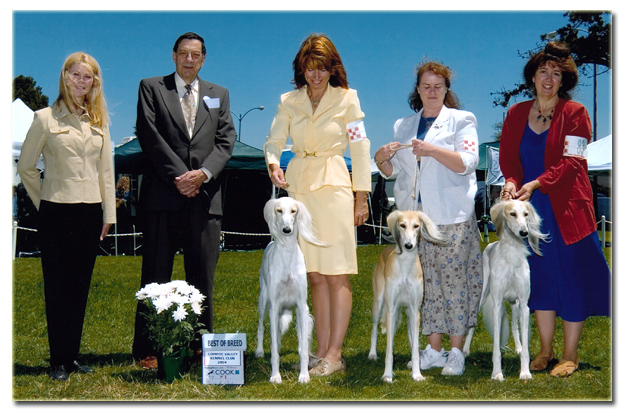 Mirage (center) is pictured with her sire, MSBIS MBIS Ch. Baklava's Rafi Rasil of Khiva (left) and her brother, Ch. Lorrequer Istari Rajaah (right) at the Lompoc Valley Kennel Club in July 2004. Their sire, Rafi, was the Number One Saluki, all systems, in 2002, 2003 and 2004.
(Photo by Cook Phodography)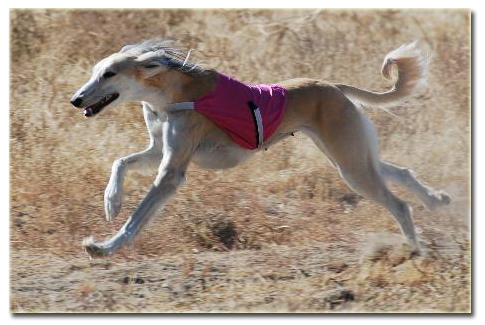 Mirage earned 147.5 NOFCA open field coursing points, including winning her field of the 2005 ASA Ishtan Cup hunt with a AK credit.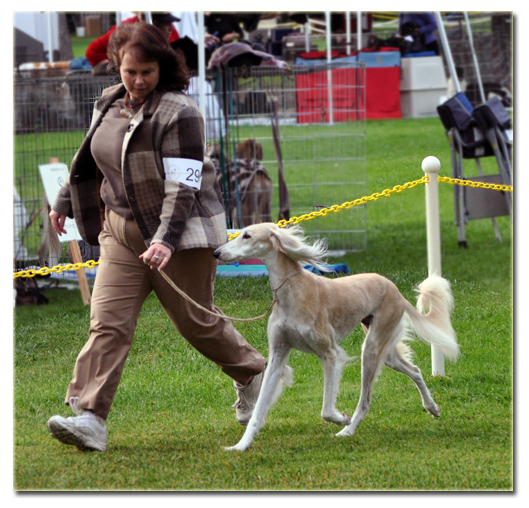 Mirage is pictured above at almost nine years of age while participating in the Veteran's Sweepstakes class at the Saluki Club of Greater San Francisco Specialty show in October of 2010. She still enjoys her occasional trips to the shows and especially loves her adventures out to the deserts to help teach the youngsters "how it's done" when it comes to chasing jackrabbits!
(Photo by Kathy Jones)