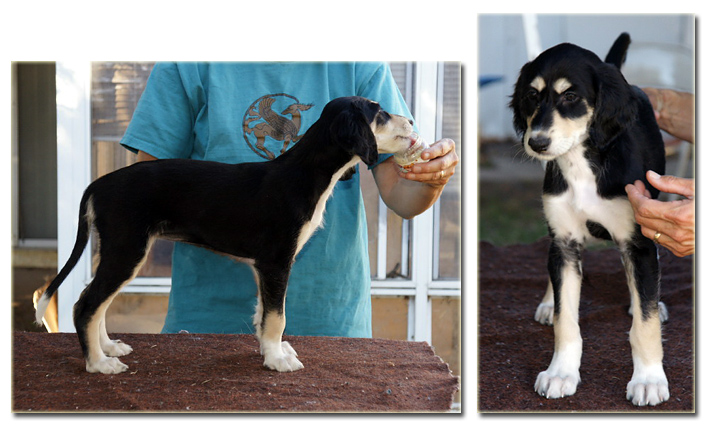 Sadik RFR Summer Breeze is the girl I kept from my GCh. Desperado PB Charlie Brown JC x Ch. Sadik Briza Wind JC litter and is pictured above at seven weeks of age. Summer was whelped on September 7th, 2012. She has enjoyed a very successful show career, easily completing both her championship and grand championship. She now enjoys running the lure, running hares in the desert and going to occasional shows.
Click HERE to see Summer's pedigree.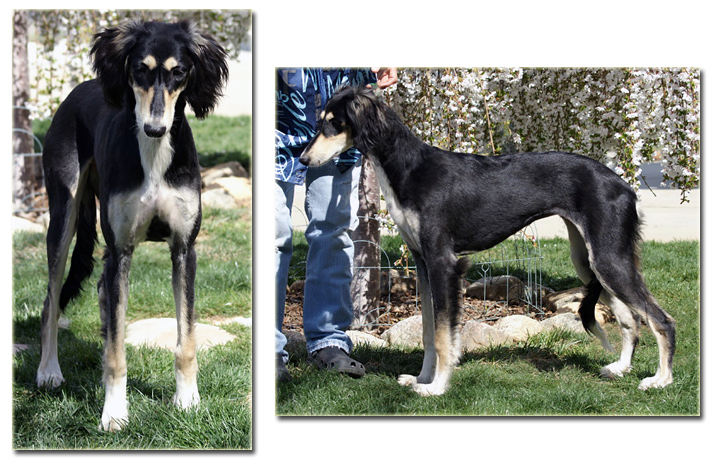 Summer is now six months old and is growing up very, very nicely! She is a curvy, yet compact and solid girl with plenty of lovely muscle mass. So far it looks like she's using herself quite well when in pursuit of hares out in the Mojave Desert. She and her brother, Sadik RFR Autumn Breeze are going further and further with the big dogs now. She has a keen eye and has already found several hares all on her own. She is looking forward to her first shows this spring and has done quite well at the handling classes.
I couldn't be happier with my girl from this litter!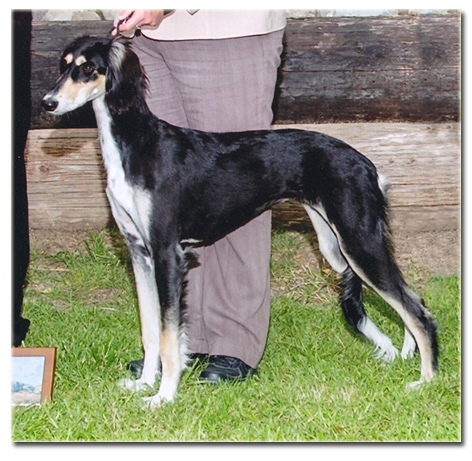 Summer is pictured above at seven months of age while at the San Angeles Saluki Club specialty show and back to back Western Hound shows in early April, 2013. On the third day she was starting to show herself off to advantage and judge Ian Rasmussen noticed and awarded her Winners Bitch, Best of Winners and Best of Opposite Sex for her first points, a four point major! Wow!
(Photo by Kit Rodwell)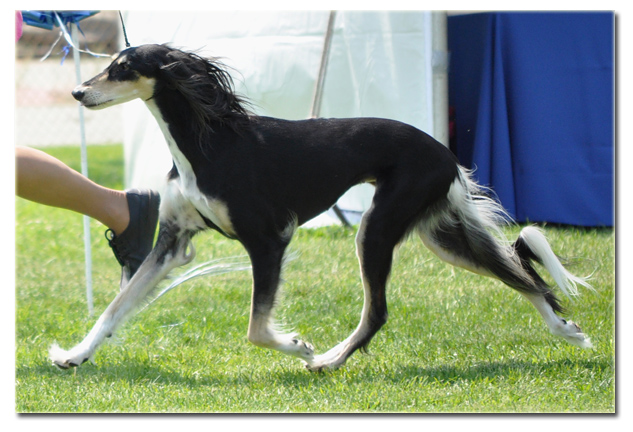 At 17 months of age Summer earned several more noteable wins in the ring, including major reserves at the NCSF specialty in Washington in August 2013, the Inland Empire Hound Club of Southern California in January and in February 2014 at the CASA Specialty in Arizona.
(Photo by Kathy Jones)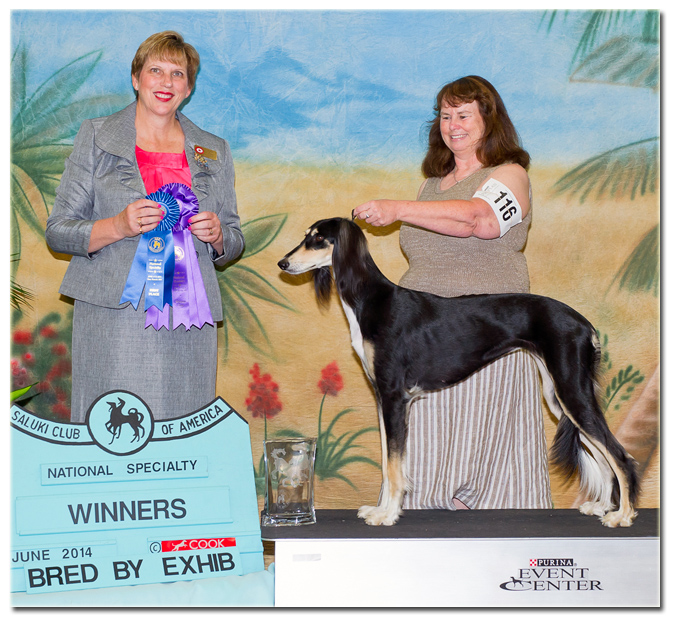 Early in June 2014, Summer went to the Saluki Club of America National Specialty and won her Bred by Exhibitor Bitch class, then went on to Winners Bitch for a five point major! Later, she was awarded Best Bred by Exhibitor and Best of Winners (photo on the News page)! Summer now has nine points, both being majors at Specialties!
(Photo by Cook Phodography)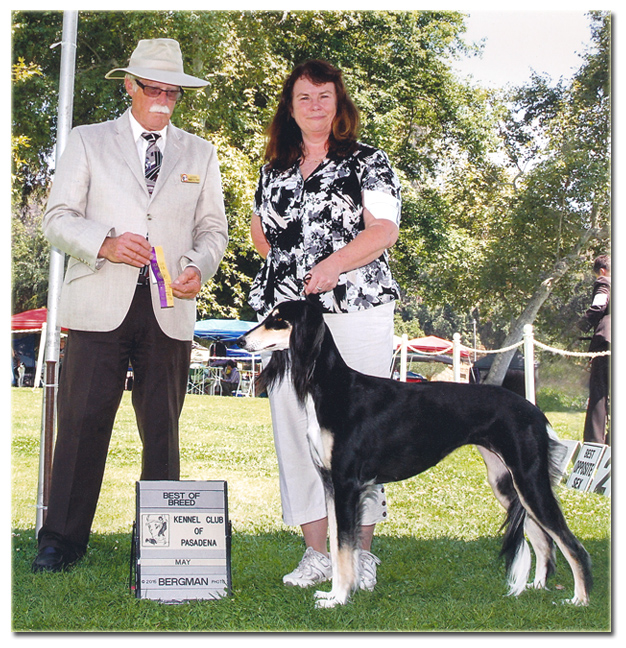 Summer completed her AKC Championship and AKC Grand Championships with major specialty wins. She finished with three majors, two of which came at specialty shows. She's attended a few lure trials and earned her Junior Courser title. She now looks forward to some hare coursing during the 2017/2018 season and I plan to breed her in the spring of 2018.
(Photo by Rich Bergman)