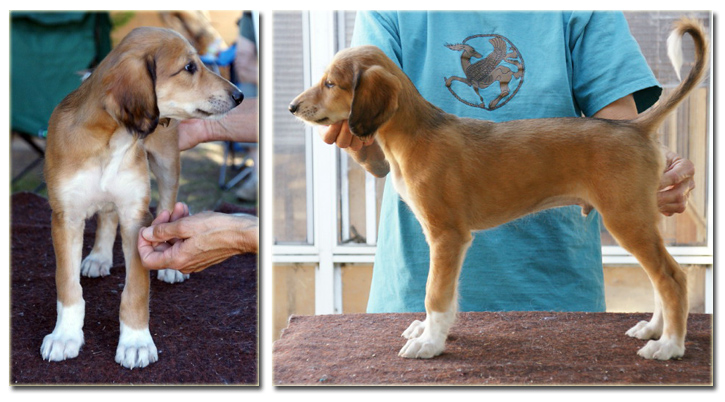 Tanner is the sabled red boy from the Breeze litter. He and his sister, Sadik RFR Summer Breeze, remained here with me and they certainly have not dissappointed. Both are a joy to live with, wonderful to look at and can run like the wind! He is pictured above at seven weeks of age!
Click HERE to see Tanner's pedigree.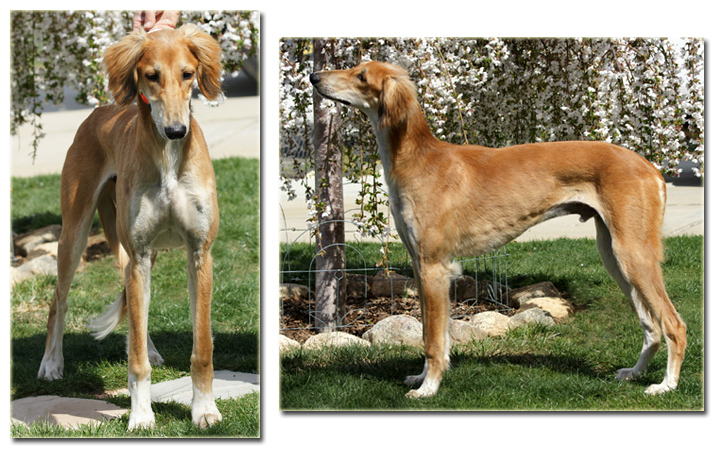 Tanner won Best Puppy Movement at the American Saluki Association's Desert Match in February 2013 at five months of age. He's been very busy over the past couple of months going to handling class and, especially, enjoying frequent outings to the desert and fields. He and his sister, Summer have seen their first Jackrabbits and they both take off after them with great interest! (Hares beware!) Tanner is currently co-owned by myself and his co-breeder, Karon Lonero, (Moshire Salukis), who is also enjoying being part of both Summer and Tanner's schooling and training.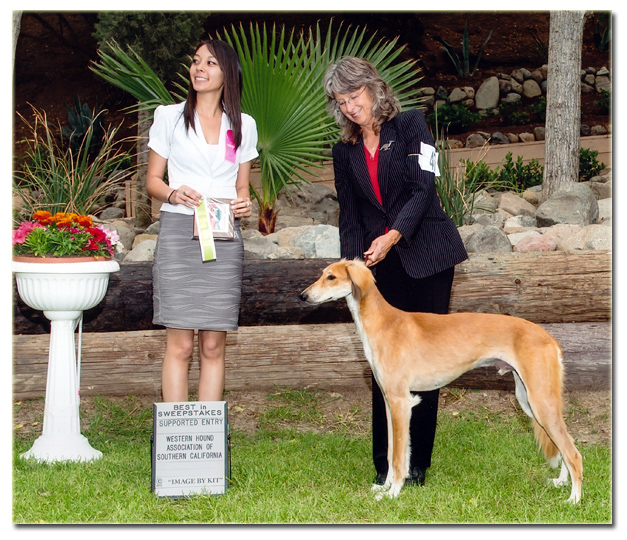 Tanner is pictured above at seven month of age winning Best in Sweepstakes under Lauren Chen (HawksView Hounds) at the Western Hound show on April 13th, 2013. It was only his second show and he went on to win Group I in the Sighthound Sweepstakes Group under long-time Afghan Hound breeder, Bruce Clark (Shylo Afghans)! Over this three show weekend (one specialty and two supported entries) Tanner won a Best in Sweepstakes, Group I, Best Opposite Sex in Sweepstakes and all three major Reserve Winners Dog awards. All from the 6 - 9 months class.
(Photo by Kit Rodwell)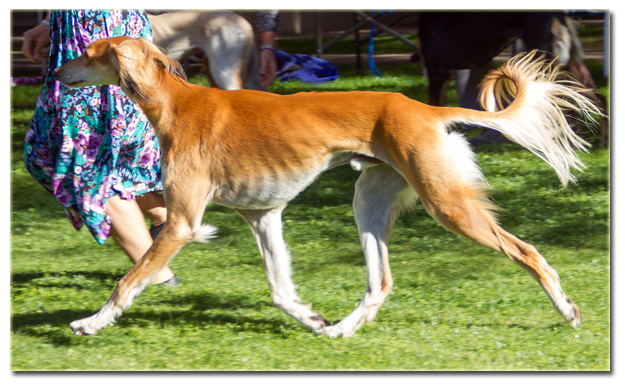 Tanner is growing up and now at 17 months of age has six points in the show ring and earned a third placement and an AK credit at his first TCC hunt! He has wonderful, fluid movement in the ring and is very fast and keen in the field. He is a real tribute to his heritage!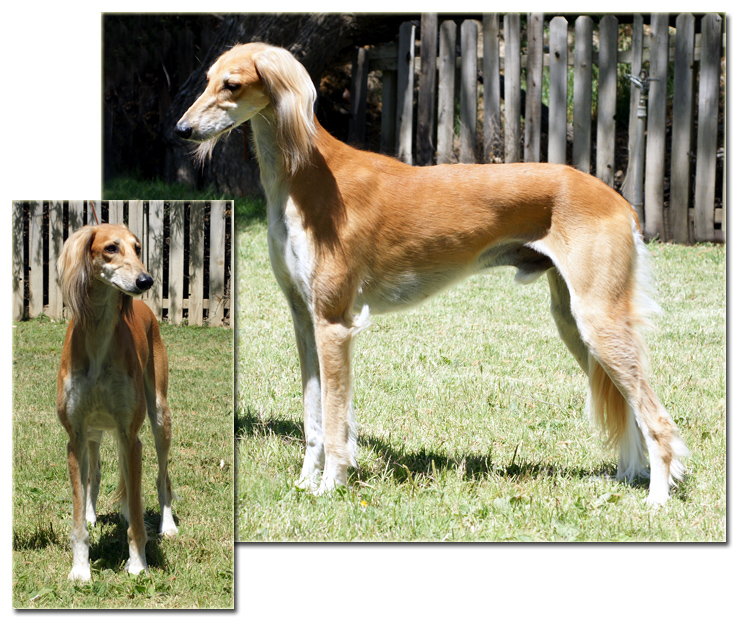 Tanner earned his AKC Championship in style and ease. He won a Group Four along the way and finished with specialty wins and majors. He loves to run, no matter if the object to be chased is plastic or the real thing. He loves life and is a very special (if not silly) boy!