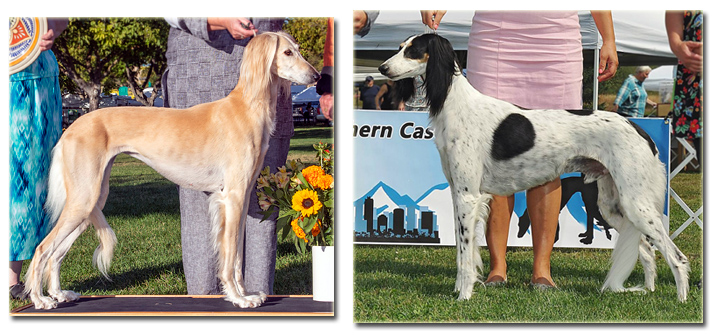 My SBIS GCh. DC. Sadik Pride and Joy, JC, SC and I took a trip to Washington state in September of 2020 to visit with MSBIS Ch. Sadik Catch a Breeze (Thistle). After a quick and fruitful courtship and the long road home, two months later Kabria presented me with seven pups on the 25th of November, 2020. Four girls and three boys.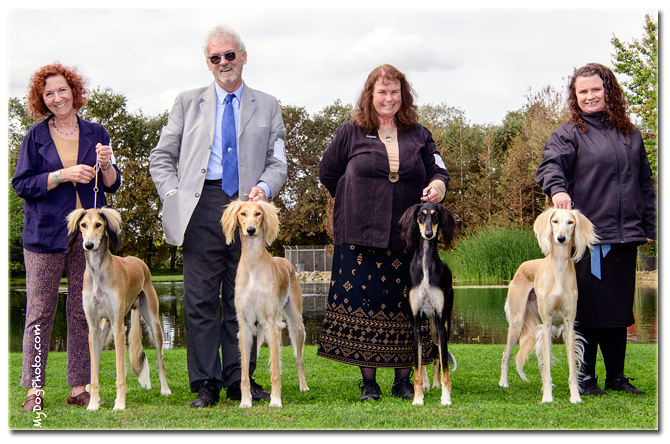 Kabria (right) is pictured with Sarah James and three of her pups as yearlings. On the left is Nancy Takacs with Rami (Sadik Into the Mystic), then Jim Griffin with Donovan (Sadik Catch the Wind of Akhtar) and myself with Vala (Sadik Vahevala) who is home with me.
(Photo by Cook Photdography)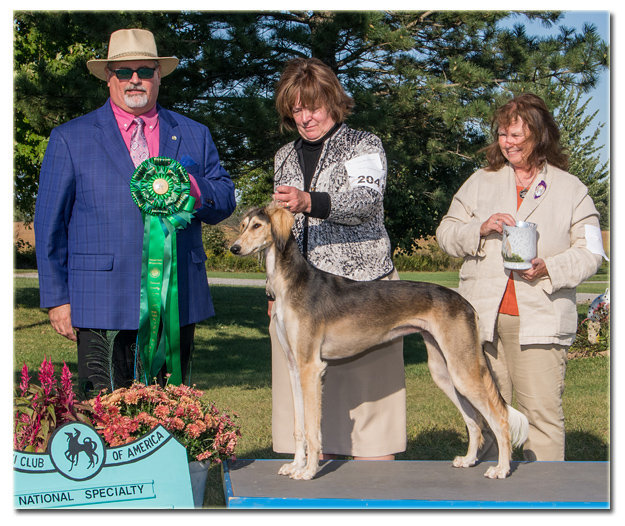 Imme is Sadik Southern Cross at Sterling. She is owned and loved by by Jaqi Terhaar and co/owned with myself. Imme is off to a great start! She is pictured winning Best Puppy under breeder/judge Deric Aube at the September 2021 SCOA National Specialty. So far, Imme has four points towards her championship.
(Tina Turley photo)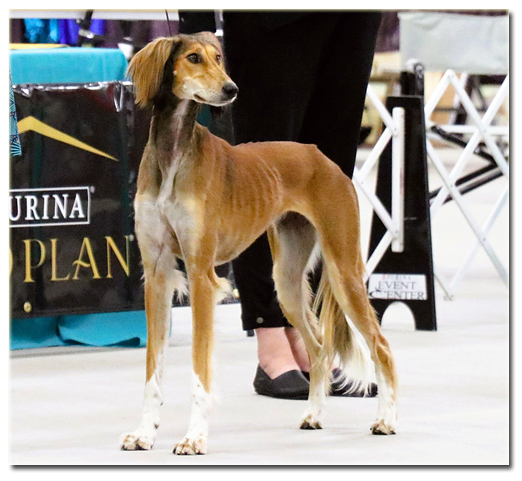 Hei Hei, the rich red girl, (Sadik We Know the Way) shares her love and life with Erin Naylor and looks forward to showing and lure coursing.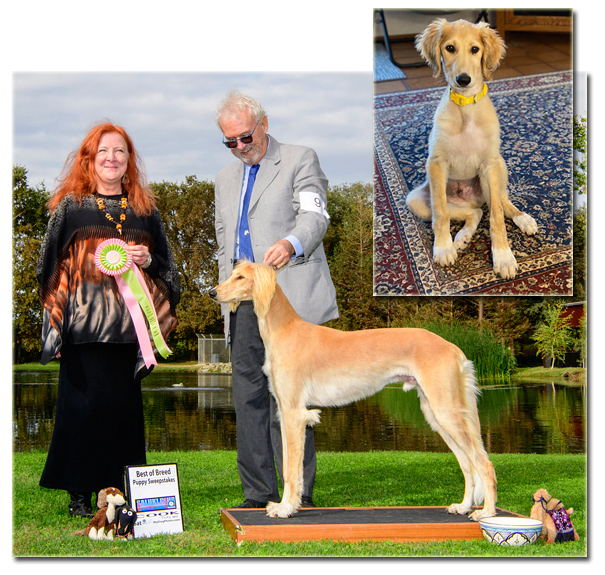 Sadik Catch the Wind of Akhtar is Donovan, the golden boy in the litter! Donovan is shown winning Best in puppy Sweepstakes under breeder Kathy Jones at the Saluki Club of Greater San Francisco Specialty in October of 2021. He has since gone on to earn 11 points and both majors in limited exhibition piloted by his owner, Jim Griffin. Donovan is also owned by Linda Griffin and myself.
(Photo by Cook Phodography)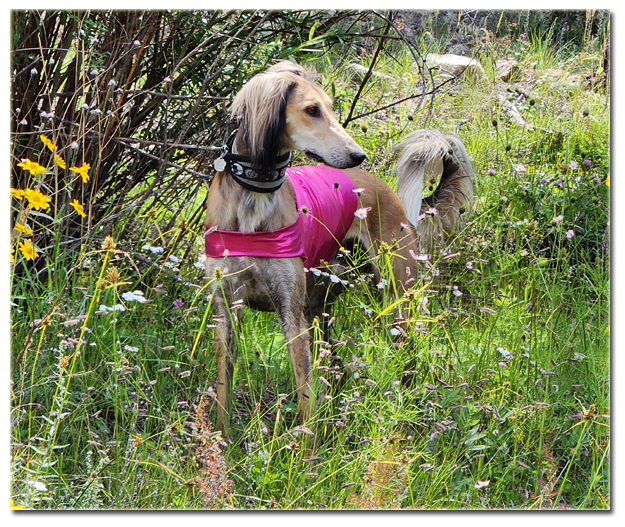 Rami is Sadik Into the Mystic, the sabled fawn boy and is owned and loved by Joe and Nancy Takacs in New Mexico. He has been shown a few times and has his first point towards his title.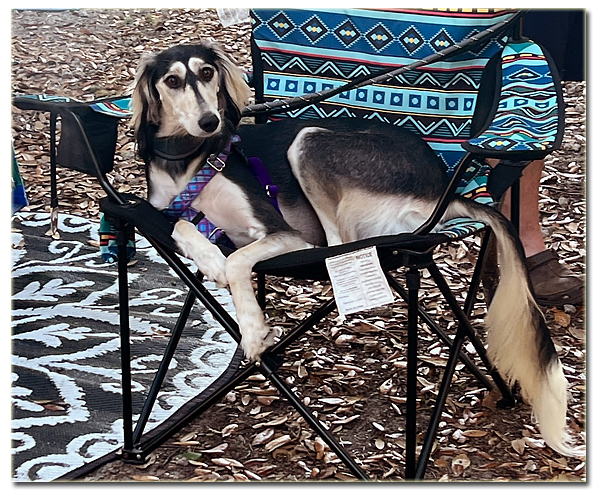 Sadik Enya's Orinoco Flow at Kumamia is the black grizzle girl in the litter. Namijah lives with and is adored by Clair Lane and looks forward to maturity and some fun events.
Stay tuned for individual photos and information on each pup!